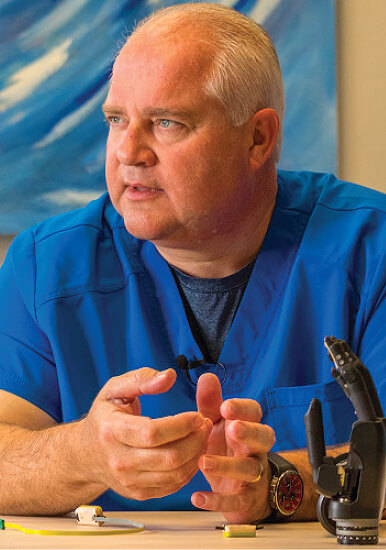 Alistair

Gibson,

LCPO
Prosthetist & Orthotist
Alistair Gibson, Certified Prosthetist, Orthotist and Licensed Prosthetist, Orthotist serves on the Sky team as the Chief Clinical Officer. He has served the amputee community for over 30 years with an emphasis on biotechnology devices.
Alistair's passion for prosthetics stems from a childhood friend who was a congenital amputee. This interest led him to study Orthotics and Prosthetics at the University of Strathclyee in Glasgow.
Alistair joined Sky because of the mission of service and vision to provide patients with the Right Care, in the Right Place, at the Right Time, which is core to his own belief in patient care.
Upper

Extremity

Common Path of Progression
Every patient is unique and deserves a plan tailored to them. Sky's commitment to the best care involves an evaluation to help each amputee set a plan that would be most supportive of their life. Sky has expertise in each of the forms of upper extremity devices, including passive, body powered, and myoelectric. Alistair's extensive experience with myoelectric devices has been a focus for most of his career, which has allowed him to serve thousands of upper extremity amputees. He has found the number one predictor of success is early consultation and having a plan for care.
Upper extremity prosthesis typically terminate as a hook or hand, both of which can be mechanical or powered. Some prosthesis include an adapter that allows for easy swap between various terminal devices. Hands have cosmetic value and are used for grasping activities, such as holding a water bottle, but tend to be more fragile and initially challenging to use due to lower visibility. Hooks can be used in applications similar to tweezers, and are often more durable than hands and able to hold heavier weight. Amputees find value in both types of terminal devices during daily life, and each amputee's daily activities and goals factor into the correct terminal devices for them.
Sky patients access a full continuum of care that goes beyond the device. We assist patients in getting connected to therapists and communicate with physicians to ensure they are aware of the amputee's needs. The insurance environment is becoming tougher to navigate, which is why our team at Sky is here to help you understand and navigate your way to obtaining the device you need.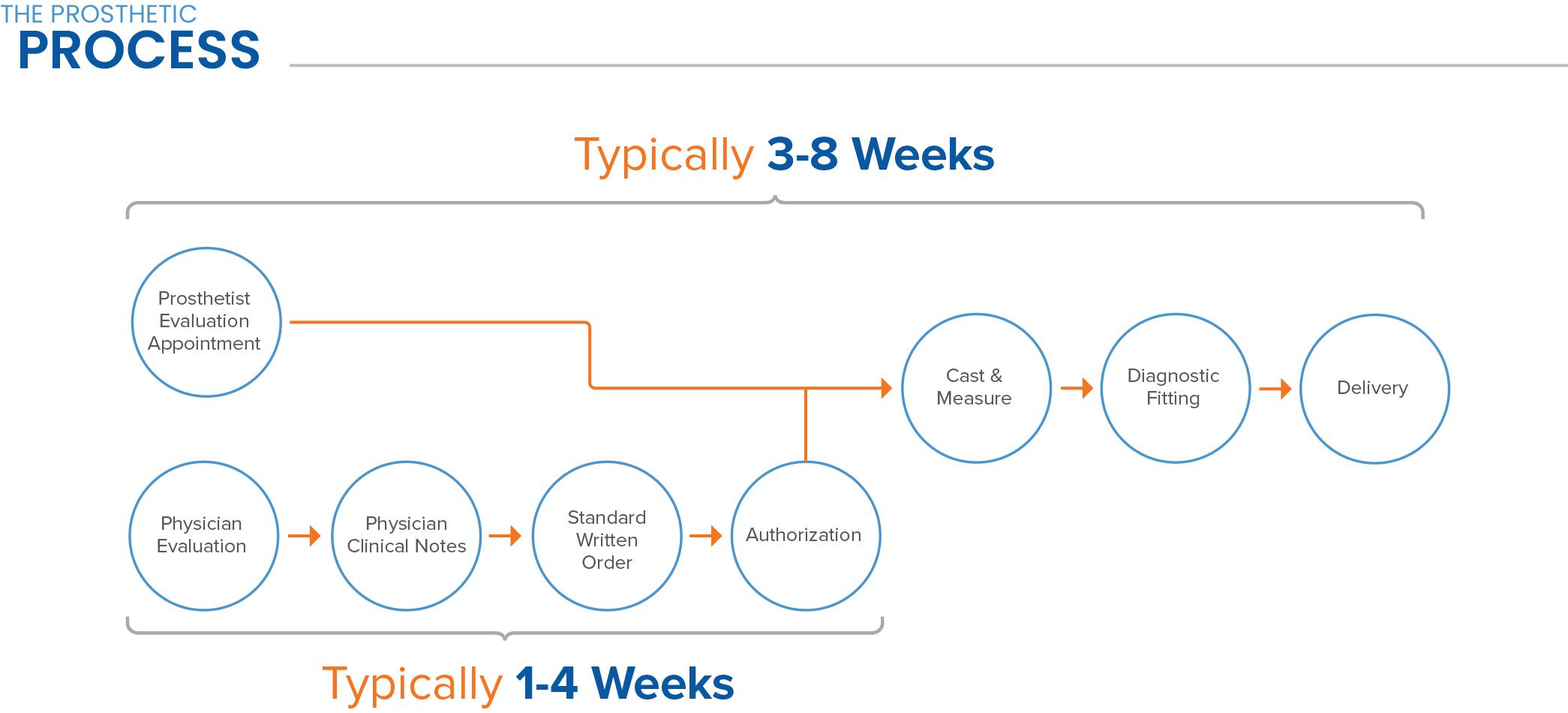 The i-Limb Quantum is a multi-articulating hand that contains 6 motors, including 2 in the thumb. With the multi-articulation feature, the hand can grasp differently shaped objects that an amputee may need to pick up during a day, such as using a utensil or hold an apple. This high-functioning device is ideal for a user who is seeking to return to an active lifestyle. Amputees appreciate the easy access to a variety of grip patterns, hand cover that allows for steady grip, and raw grip strength. Longer fingers will grip around objects more completely. Thinner fingers allow for more visibility to see the item being grasped.
Warning
: Undefined array key 4 in
/home/tropicalskyoandp/htdocs/www.tropicalskyoandp.com/wp-content/plugins/mkdf-core/shortcodes/section-title/section-title.php
on line
259
Prosthetic
Hand
Product
Comparisons