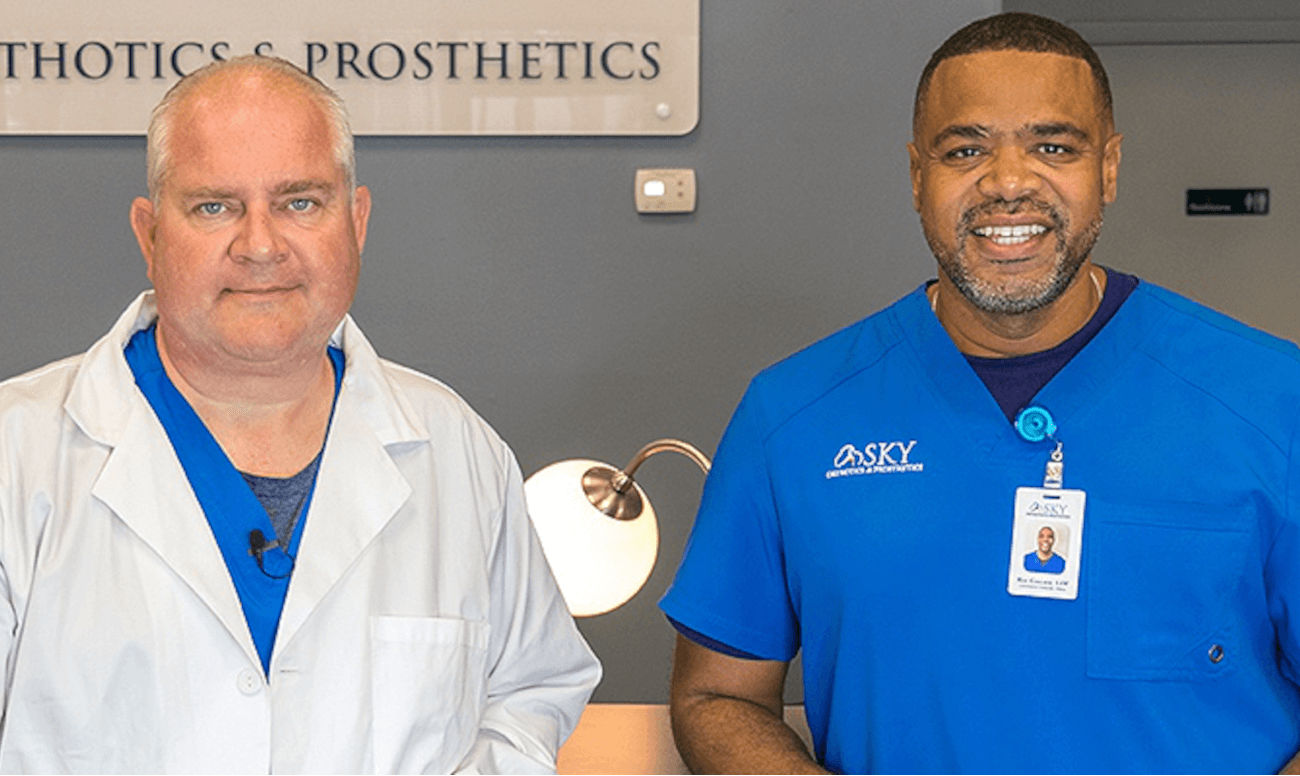 Choose a Partner in Care for Life
Though you are likely to feel a bit apprehensive at first, it is important to remember that choosing your prosthetist will be one of the most important decisions you make. With that in mind, it's important to work with a provider who understands this: you are likely to see your orthotist or prosthetist quite a bit more frequently than your primary care physician, and that means you will form a special relationship with them. Ray Collier & Alistair Gibson understands that unique relationship you will find with your orthotist or prosthetist is based on trust, friendship, and success that can last a lifetime. Their work reflects kindness, patience, and understanding of your unique situation.
As a Family Member to Sky, we are confident you will find a healthcare provider with whom you can build a successful, lifelong patient-provider relationship. We are proud to be able to work with such an experienced and compassionate healthcare providers and Family Members.